Orthodontist in Beckton, London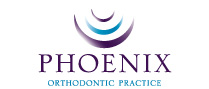 Phoenix Orthodontic Practice
13-14 Mary Rose Mall
Beckton District Centre
Beckton,
London E6 5LX
About Us
Our Team
Phoenix Orthodontic Practice offers NHS Orthodontics by referral and Cosmetic Teeth Alignment on a private basis.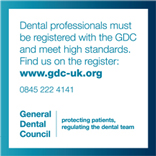 All our dentists adhere to the rules governing the profession under strict guidance from the General Dental Council (GDC) "Standards for Dental Professionals".
Mr. Matthew Power
Orthodontist, BDS Lond1990,MSc Lond 1991, FDS RCPS Glasg 1996, Morth 1999
GDC Registration No. 65585
Matthew Power qualified from UCH in 1990 with a Bachelor of Dental Surgery degree. In 1991, he gained an MSc in Mineralized Tissue Biology from UCL.
He gained his primary FDS in 1992, and from 1993-1994 he worked in the department of Oral and Maxillofacial Surgery at Whipps Cross Hospital. He passed his FDS in Glasgow in 1995.
In 1996 he started a three year registrar training programme in Orthodontics at Kings College London and passed an MSc in Orthodontics in 1999, along with a membership in Orthodontics from the Royal Collage of Surgeons and England.
He founded Phoenix Orthodontic Practice in 2003 and continues works as lead Orthodontist.
Mrs Nicola B Power
Orthodontist, Zahnarzt Hamburg 1997
Mrs Power qualified as a dentist from the University of Hamburg in 1997.She worked in general dentistry mainly treating patients under general anaesthetics for 3 years. She was then trained as a specialist in Orthodontics in Hamburg and at the Eastman College in London after qualifying as a specialist in March 2004.
As a mother of three children Mrs. Power understands the problems and worries children face these days at school or college if they have irregular teeth. Her main aim is to create for each of them an aesthetically pleasing smile to improve their self-esteem and change their life forever.
Mr. Philipp Meyer
Orthodontist, Zahnarzt Regensburg 1999
GDC Registration No. 119357
Mr Philipp Meyer qualified as a dentist in Regensburg in Germany in 1999. After finishing two years of assistantship in dentistry in Germany between 2000 and 2001 he begun to specialise in Orthodontics at the Free University of Berlin Germany. In 2005 the Berlin dentitist's chamber awarded him the specialist in Orthodontics. Until 2007 he worked as freelance orthodontist in a private practice in Germany. He joined Phoenix Orthodontic Practice in spring 2008. He is on the orthodontic specialist list since November 2007 and covers the full range of orthodontics though his main interest lays with treating children.
Mrs Koyal Khanna
Dentist, BDS Manipal 1999, Statutory Exam 2010
GDC Registration No. 200880
Mrs Koyal Khanna graduated from the prestigious Manipal University in India in 1999. She then completed a Masters in Orthodontics in 2003 from the same university. After working for several years she moved to London and completed her statutory exam in 2010. She has worked in private practice completing her vocational training equivalence in October 2013.
She is a member of the British Orthodontic Society and regularly attends continuing education programmes to stay current with clinical and diagnostic orthodontic techniques. She is also completing a Masters in Clinical Orthodontics (Part Time) at the City of London Dental School.
Patients in her care receive personal attention, support and a professional service. She is passionate about her work and loves to help people achieve their goals of having a healthier and more attractive smile.