Orthodontist in Beckton, London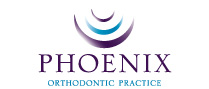 Phoenix Orthodontic Practice
13-14 Mary Rose Mall
Beckton District Centre
Beckton,
London E6 5LX
Contact Us
How to Find Us
Phoenix Orthodontic Practice
13-14 Mary Rose Mall
Beckton District Centre
Beckton, London E6 5LX

Tel: 020 7473 4411
Fax number: 020 7511 2272
Email Us: info@phoenixorthodonticpractice.co.uk



Opening Hours
Monday

8.00 am – 4.30 pm
Tuesday
8.00 am – 4.30 pm
Wednesday
8.00 am – 4.30 pm
Thursday
8.00 am – 4.30 pm
(closed 1-2 for lunch)
Friday
8.00 am – 12.30 pm
If you need urgent care outside of our opening hours please call NHS 111 for help and advice.
We are located above Asda Supermarket in the Beckton District Centre. Please observe any parking restrictions and charges during your visit when parking in the Asda car park.
The nearest bus stop is at Beckton Bus Station next to Asda with the following bus routes 173,366,376,678,101,262,474,300.
The nearest train station is Beckton DLR Station which is approx 5 minutes walk away from the practice. At Beckton DLR Station cross the road at the traffic lights and walk through Beckton bus station. Cross at the zebra crossing and walk towards ASDA Mall and exit at the post office. You will see NatWest bank and William Hill on the right. Turn left and Phoenix Orthodontic Practice is sign posted.
Please note: We are located on the first floor. Should you require the assistance of a stair lift its ideal to let us know in advance. Alternatively you can ring the bell located to the right of the entrance door and wait for assistance.