Orthodontist in Beckton, London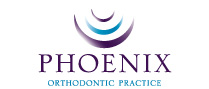 Phoenix Orthodontic Practice
13-14 Mary Rose Mall
Beckton District Centre
Beckton,
London E6 5LX
NHS Orthodontics

Cosmetic Orthodontics

Looking After Your Teeth
Treatments
Orthodontics is an effective long term solution to straightening your teeth and correcting your bite focusing on aligning and straightening teeth using wires and brackets, which apply gentle pressure to the teeth to move them into a particular position.
Patients who have problems with their bite and the way their top and bottom teeth line up against each other are good candidates for orthodontic treatment.
To qualify for free NHS Orthodontic Treatment you must be under 18 and meet the criteria of Index of Treatment Need (IOTN). If you do not qualify for free treatment or are over 18 we can still treat you here at Phoenix Orthodontic Practice. We will provide you with full treatment options and related fees prior to any treatment being carried out.
On your first visit we will take impressions, photos and x-rays to determine the course of action. Don't worry, none of this is painful.
Good oral hygiene habits are essential during treatment and regular visits are required for check-ups and adjustments.
Depending of what brace you have your second visit will involve taking your brace home. Visit our section on Learning about Your Braces for further information.
There are so many benefits to straighter teeth. Not only will they help improve your smile making you more confident but also straighter teeth are healthier teeth, as there are no gaps for plaque to build up in over time.