Orthodontist in Beckton, London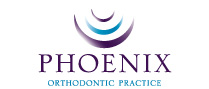 Phoenix Orthodontic Practice
13-14 Mary Rose Mall
Beckton District Centre
Beckton,
London E6 5LX
Fees
Fees as of
Fees for Under 18's
NHS Orthodontic treatment for Under 18's is free as long as their need meets the criteria required of the Index of Treatment Need (IOTN).
If the under 18 does not qualify, the Orthodontist will give full treatment fees and discuss and payment plans available.
We usually recommend after care products including cleaning tablets and special brushes. Separate charges apply for these.
Fee's for Over 18's
For over 18's a consultation fee of £50.00 applies and is payable at the time of booking.You will be given a full treatment plan and associated costs.
Lost or Broken Appliances
If you need a replacement for a lost or broken NHS dental appliance there is an NHS charge applicable of £84.80 per appliance from 14th December 2020.
NHS Dental Charges
BAND ONE : Dental examination, x-rays if needed, scale and polish if deemed clinically necessary by dentist, oral healthcare and prevention advice. Some fissure sealants. All items to diagnose and prevent decay.
BAND TWO : All band one items PLUS fillings, root canals, tooth extractions, wisdom tooth extractions.
BAND THREE : All bands one and two plus any laboratory work eg crown, bridge, inlay, dentures, Some treatments of missing teeth.