Orthodontist in Beckton, London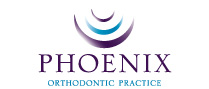 Phoenix Orthodontic Practice
13-14 Mary Rose Mall
Beckton District Centre
Beckton,
London E6 5LX
NHS Orthodontic treatment by referral for children under 18. Over 18's (charges apply).
Cosmetic Orthodontics Available Privately

Phoenix Orthodontic Practice
We are a dedicated Orthodontic practice proud to offer Orthodontic treatment to both children and adults.
Qualifying children under 18 will be eligible for NHS treatment.
For anyone else, we will give full detailed estimate of costs before commencement of any treatment.
Whatever your age, we can help you- smile with confidence.
Our highly skilled team is committed to delivering consistent quality orthodontic services of the highest standards in a clean, relaxed and friendly environment.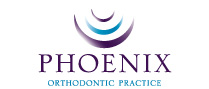 £
Beckton
020 7473 4411
Phoenix Orthodontic Practice

We aim to deliver a patient focused, quality dental service in a safe and friendly environment by staff committed to continuously developing their skills

Phoenix Orthodontic Practice