Invisalign in Beckton, London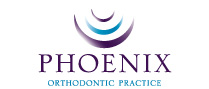 Phoenix Orthodontic Practice
13-14 Mary Rose Mall
Beckton District Centre
Beckton,
London E6 5LX
NHS Orthodontics

Cosmetic Orthodontics

Looking After Your Teeth
Treatments
Private Orthodontic
At Phoenix Orthodontic Practice we understand how important it is to feel good about your smile which is why we also provide Orthodontic treatment on a Private basis for over 18-year-olds and for those under 18-year-olds that do not qualify for NHS treatment under the criteria required of the Index of Treatment Need.
If you would like us to help you improve your smile, we can arrange for you to see a specialist Orthodontist and discuss your options for correcting crooked, crowded and overlapping teeth to give you a smile that you can really feel proud of.
For a private consultation to discuss braces there is a fee of £50. £25 non-refundable deposit to book the appointment, the remaining £25 will be taken on the day. If you decide to take up the treatment the £50 will be taken off the full cost.
This fee includes x-rays and study models. The cost of your treatment will vary depending on the type of treatment you need and you will be given an estimate of costs. To make things a little easier
We can even arrange a payment plan for you to spread the cost of your treatment. See our payment plan.
For a private consultation for Teeth Whitening (must be over 18) there is a fee of £50 which if you decide to go ahead with the treatment we will deduct from the overall cost. Some patients choose this option after their appliance is removed to help brighten up their smile.
If you would like to arrange a consultation or if you have any further questions about our services please call our reception team who will be happy to take your call 020 7473 4411